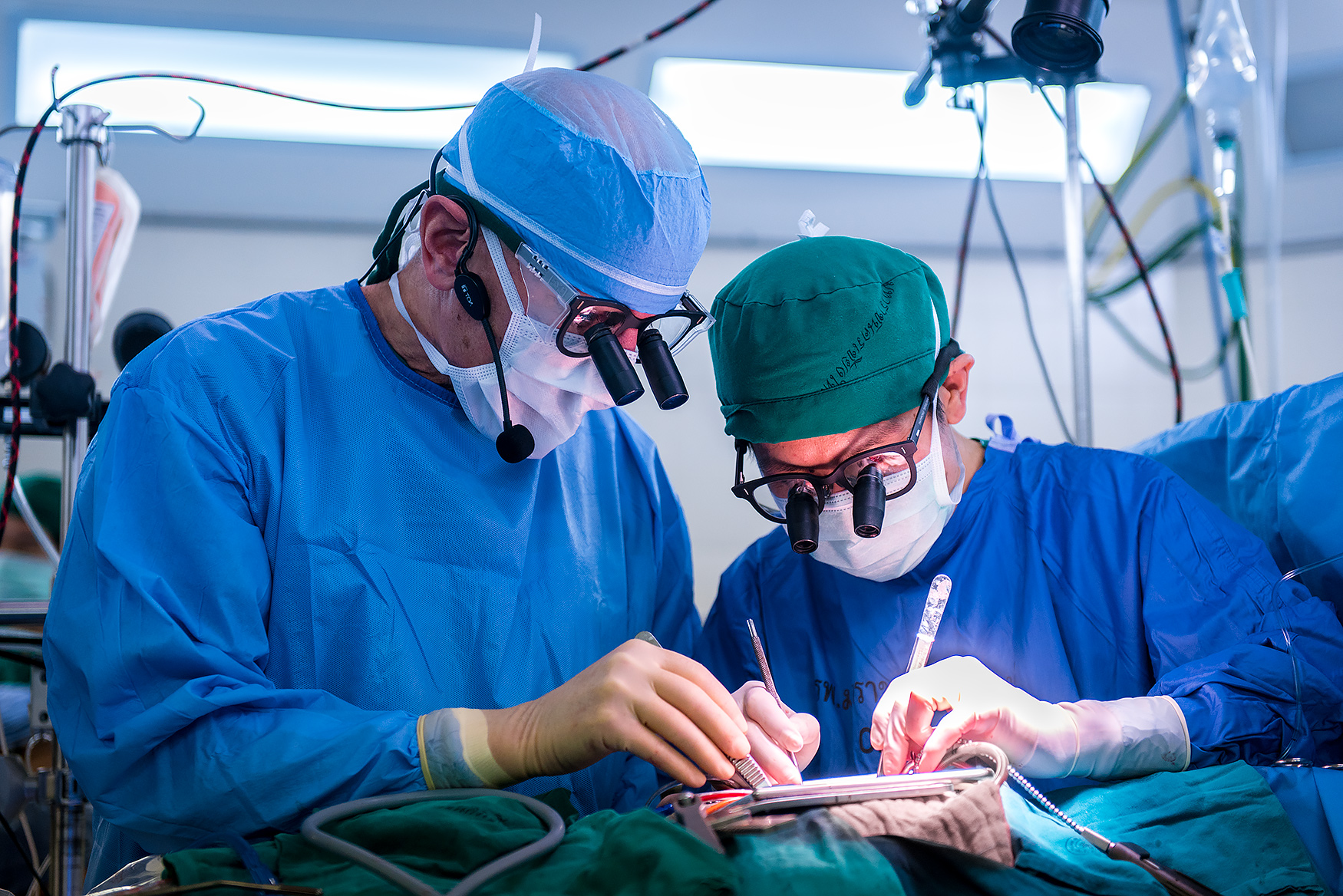 In 2011, Dr. Thitipong Tepsuwan assisted Dr. Adams with six complex mitral valve surgeries during the Mitral Foundation's first mission to Chiang Mai, Thailand. Dr. Adams then invited Dr. Tepsuwan to become the first recipient of the Stanley Schlesinger Scholarship. 
The Stanley Schlesinger Scholarship paid for Dr. Tepsuwan to complete a 1-year fellowship with Dr. Adams at The Mount Sinai Hospital in New York. Dr. Tepsuwan learned advanced mitral valve reconstructive surgical techniques and he then returned to Chiang Mai to build one of the largest mitral valve surgery practices in Thailand. 
Stanley Schlesinger Scholarship Fund
Born and raised on the Lower East Side of New York, Stanley Schlesinger received his law degree from NYU. He served in the National Guard, was an Assistant United States Attorney for the Southern District of New York and a Senior Partner at Warshaw, Burstein, Cohen, Schlesinger & Kuh. He was one of the first American attorneys to engage in business negotiations in the old Soviet Union.
We pay tribute to our dear friend and partner in the inception of the Mitral Foundation, whose vision lives on through the Stanley Schlesinger Scholarship Fund. We created this scholarship fund with Stanley's family and friends to support the education of surgeons devoted to advance the regional care of patients with mitral valve disease.
Page Created: Jan. 16, 2018 Last Updated: Feb. 19, 2020