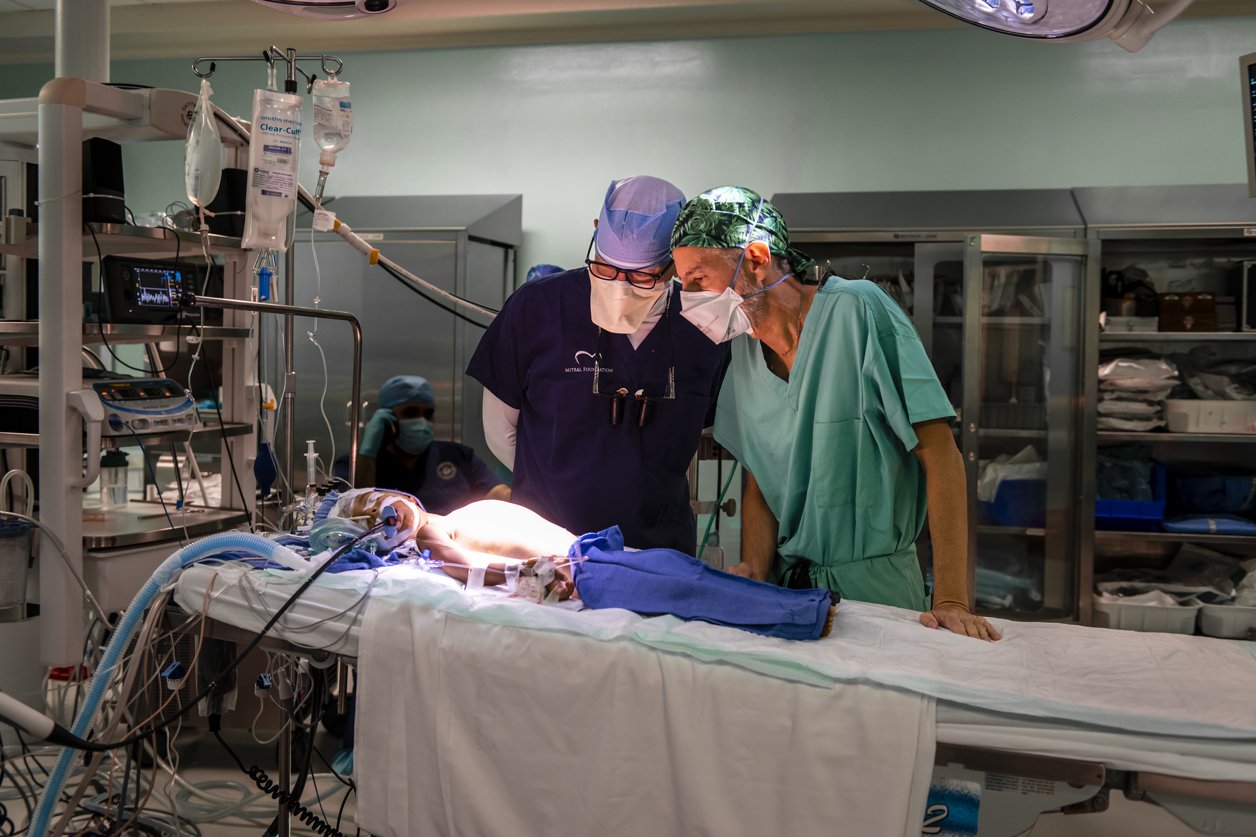 The Mitral Foundation is committed to advancing the care of patients with mitral valve disease on a global scale.
One of the essential objectives of the Mitral Foundation is to develop regional reference centers.
International missions include an important training component: surgeons in local hospitals learn to perform mitral valve repair procedures
Mitral Foundation physicians help local hospitals develop their own cardiothoracic surgery programs
Organizing a cardiac surgical mission is demanding and requires the recruitment of experienced personnel (physicians and clinical support), and arranging for supplies and equipment (identify, collect, pack, and transport). This is critical to ensure successful surgery.
At hospitals in under-served regions of the world, Mitral Foundation physicians perform life-saving surgeries on young adult patients
Mitral Foundation volunteer teams include physicians, nurses, echocardiographers, anesthesiologists, perfusionists and support staff, ensuring multi-disciplinary exchange and education
Page Created: Jan. 16, 2018 Last Updated: May. 17, 2023