Motherhood and Mitral Valve Repair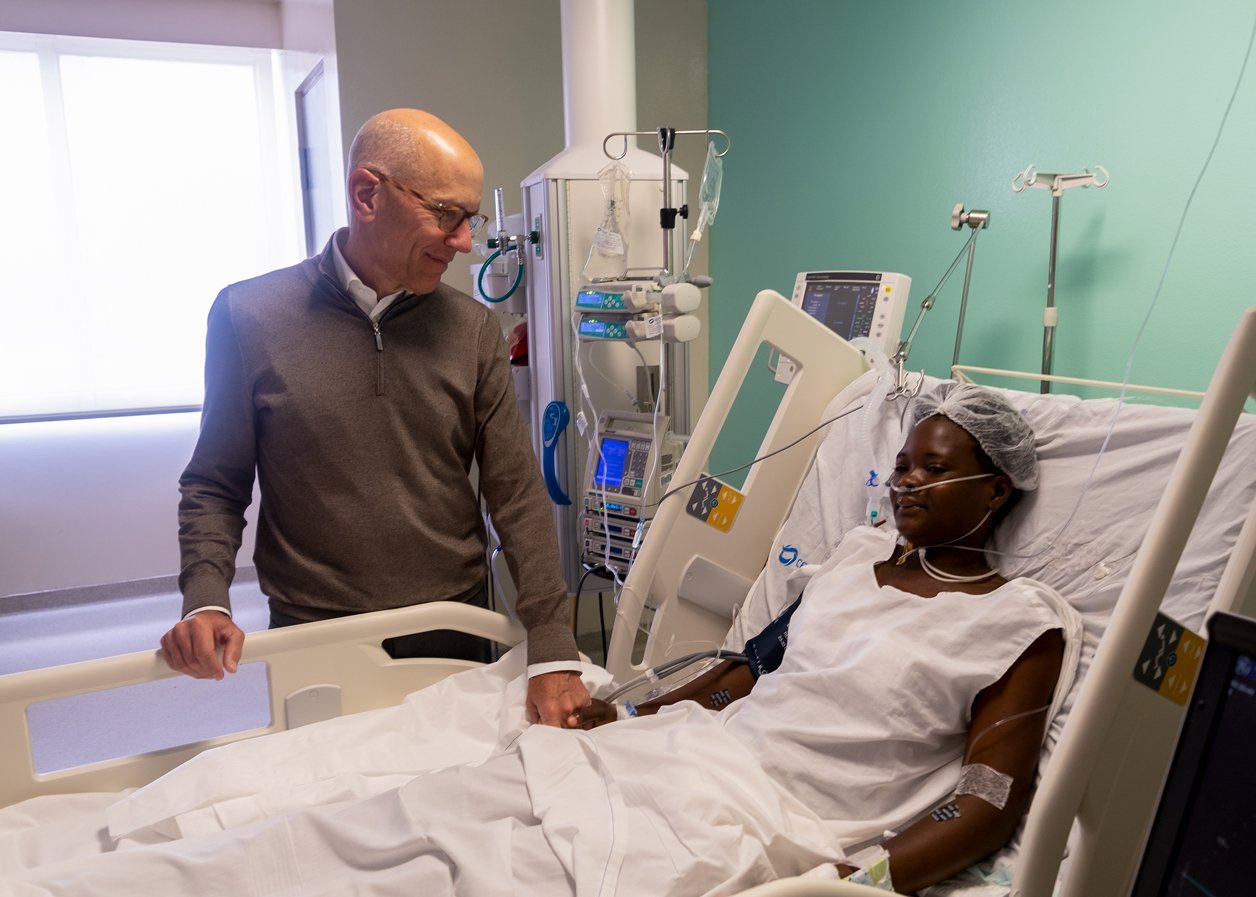 For 18-year-old Suleika, getting her heart fixed was not just about surviving into adulthood, but seeing her two-year-old son Saelem grow up, too.
"You have to keep a positive attitude," she said as she lay in the Intensive Care Unit at CEDIMAT, recovering from surgery to repair her mitral and aortic valves. "Have faith. With God, it will all turn out okay."
Working as a house-cleaner to support her son had never been easy, but it had become physically impossible in recent months as rheumatic heart disease left Suleika feeling dizzy, feverish, fatigued and out of breath. The five-hour surgery to repair her valves should restore her health relatively quickly, and obviate the need for a lifetime of dangerous blood-thinning medication that valve replacement surgery would have required. Such blood-thinners preclude giving birth, making valve repair far preferable for girls and young women who might want to get pregnant in the future.
"I already feel better," Suleika said, just 48 hours after surgery, which was led by Dr. Anelechi Anyanwu, Professor and Vice Chair of the Department of Cardiovascular Surgery at the Icahn School of Medicine at Mount Sinai. As she lay in bed watching, of all things, an exercise show, Suleika said she missed her son and looked forward to getting home to him in a few days.
She also noted that the surgery had changed her outlook on life, sparking her interest in a return to school and perhaps, eventually, a new career—as a doctor. "This is a big change for me," she said. "Everything is possible."
Page Created: Feb. 18, 2020 Last Updated: Jan. 04, 2023